Your facial skin is unclean, reddened, or dry from the winter months and could use a care treatment again? We introduce you to three face masks made from natural ingredients that you can easily mix at home.
The typical weather in this country regularly causes problems for our skin: sudden temperature fluctuations from mild ten to icy minus degrees, snow, rain, and sunshine in constant change and heating air in the living room. 
The result: blemishes, redness, and dryness. To bring your skin back into balance, careful skin care is important, in addition to plenty of water and a healthy diet. Are you looking for a quick method to give your skin new energy and moisture? 
Here comes the solution: We'll show you three recipes with which you can easily create soothing face masks at home with just a few ingredients – without any harmful chemicals.
3 DIY face masks for 5 skin situations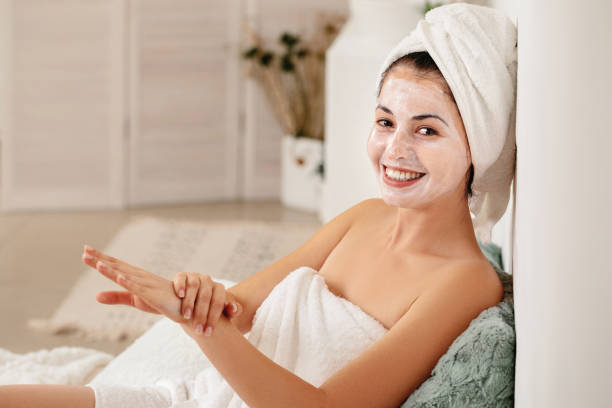 With a self-mixed care mask for the skin, you don't have to spend a fortune on luxury cosmetics – you can adapt your DIY mask to your skin's needs and vary the ingredients as required.
Dry skin or mature skin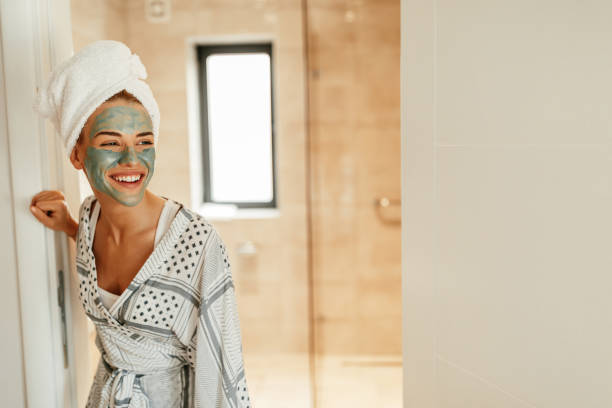 Avocado is not only a real superfood in salads and the like, it also supplies dehydrated and mature skin with valuable fats. Thanks to its anti-inflammatory substances, honey helps against small blemishes and dry skin and smoothes wrinkles, and reduces skin irritation.
Ingredients
a ripe avocado

a teaspoon of honey

a tablespoon of plain yogurt
Preparation
Remove the core of the avocado, scrape out the pulp, and place in a bowl. Then mash the avocado with a fork.

Add honey and natural yogurt and mix all ingredients well.

If the mask mass's consistency is not yet ideal, add a little more honey or yogurt if necessary.

Apply the finished mask to the cleansed facial skin and let it work for at least ten minutes. Then rinse with lukewarm water.
Blemished skin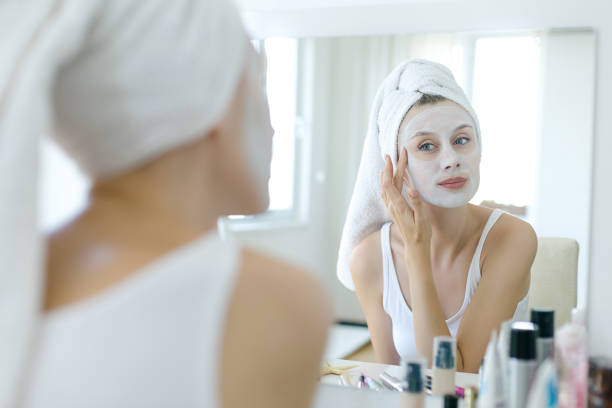 After a few cold weeks, at 40 plus, you suddenly get pimples over and over, like you did in puberty? There is also a completely natural solution for this skin problem: Healing clay not only helps with diarrhea and heartburn when used internally, it can also relieve acne and blemished skin externally. 
Ingredients
preparation
Depending on the extent of the skin blemishes, mix one to two heaping tablespoons of healing earth in warm water in a bowl to form a paste.

Apply to the cleansed facial skin and let it work until the healing clay is mostly dry.

Rinse thoroughly with lukewarm water, ideally then apply your usual moisturizer.
Tip: Tea tree oil is also effective against pimples and clogged pores. You can add two to three drops of the oil to the anti-pimple mask for an even bigger effect. The tea tree oil should never be used undiluted on the skin.
Reddened and sensitive skin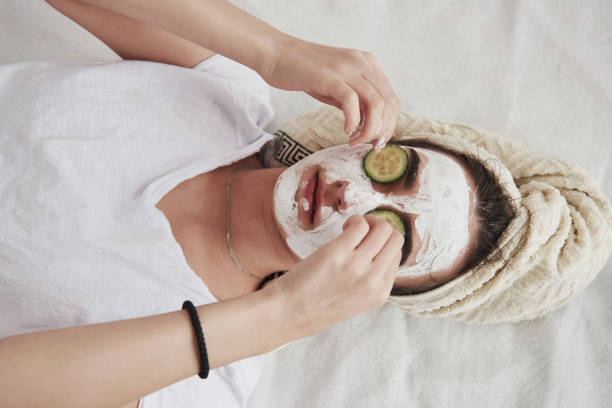 Red spots on the face or an itchy, tight skin feeling? Then this DIY mask could give you relief: aloe vera, chamomile, and honey soothe the skin and, at the same time, supply it with moisture. Oat flakes gently exfoliate the face's skin and remove dead skin cells without further irritating the skin.
Ingredients
Aloe vera juice or gel

honey

oatmeal

a bag of chamomile tea
Preparation
Brew the chamomile tea and let it steep according to the packaging instructions. Then let it cool for a few minutes so that the tea is no longer steaming hot.

In a bowl, mix one teaspoon of honey, one teaspoon of the aloe vera juice or gel, and one tablespoon of the oatmeal. Then add about a hundred milliliters of the chamomile tea.

Mix everything well, then apply the mixture to cleansed skin. Let it work for at least ten and a maximum of twenty minutes, then rinse off well.