At a time when our hands are in permanent contact with the hydroalcoholic gel and washed many times, we must moisturize them daily. To make these creams even more natural and to experience the pleasure of "homemade," we have selected 5 recipes for you that can suit everyone.
We know that our hands need hydration more than ever. Rather than buying yet another moisturizer, why not make it at home? The "homemade" is indeed a more than perfect alternative to ensure the naturalness of our cream, and ultimately to obtain the satisfaction of taking care of the well-being of your skin yourself. 
For that, a few ingredients and a little time are enough to make THE cream adapted to our needs. Of course, a moisturizer is also soothing, antioxidant, regenerating, with anti-aging powers or even in solid form. It's up to you to choose from these 5 100% natural recipes make easily and quickly at home.
Hydrating and regenerating hand cream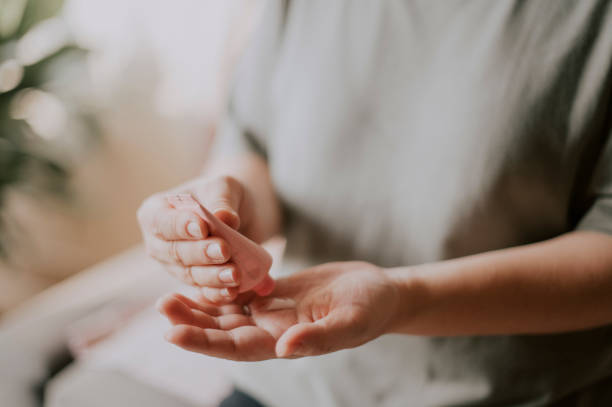 Ingredients:
3 tablespoons of sweet almond oil

3 tablespoons of aloe vera gel

2 tablespoons of beeswax

2 tablespoons of cocoa butter

3 drops of aromatic aloe vera essence

6 drops of vitamin E
Pour sweet almond oil, beeswax, cocoa butter, and vitamin E drops in a bowl. Heat in a double boiler until the ingredients are melted. Let cool and wait for the mixture to solidify. Using a mixer, gradually add the aloe vera gel. Finally, add the 3 drops of aromatic essence until the mixture is homogeneous. Your cream is now ready to be applied.
Moisturizing and softening hand cream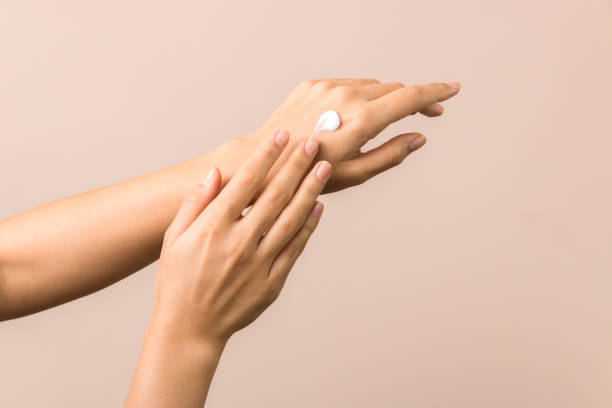 Ingredients:
45 g of shea butter

25 g of vegetable oil (argan, olive, coconut …)

1 tablespoon of honey

3 drops of grapefruit seed extract

An empty tube
Melt the shea butter with the chosen vegetable oil (if it is solid). Once the mixture has cooled down, add the honey and mix with a whisk. Add the grapefruit seed extract for preservation and mix it again. Pour everything into an empty tube, and your cream is ready to use!
Anti-aging moisturizing hand cream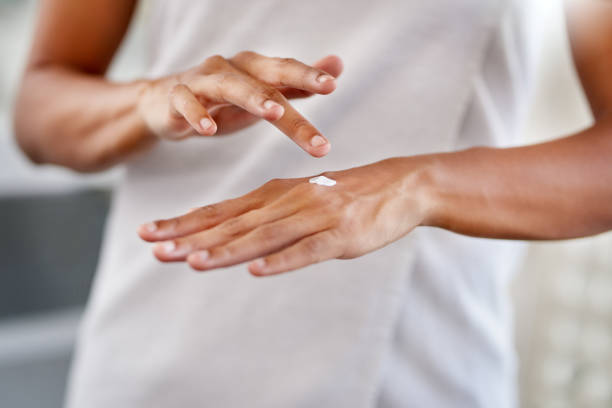 Ingredients:
30g coconut oil

15 g cocoa butter

15 g sweet almond oil

4 drops of essential oil of your choice to flavor the cream

A small glass jar
Melt the coconut oil and cocoa butter in a double boiler. Add sweet almond oil and essential oils when the first mixture is at room temperature. Pour the preparation into the small glass jar and let it solidify before you can apply it.
Solid moisturizing hand cream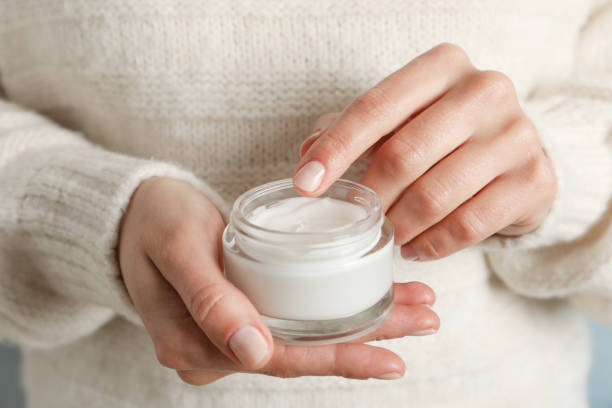 Ingredients:
30 ml of coconut oil

30 g of beeswax

A few drops of essential oil of your choice

Silicone molds
Heat the ingredients in a double boiler to make them liquid, then pour the mixture into small silicone molds. Once the texture has solidified, add the essential oils. When the cream has become more consistent, unmold it, and it is now ready to use.
Moisturizing and antioxidant hand cream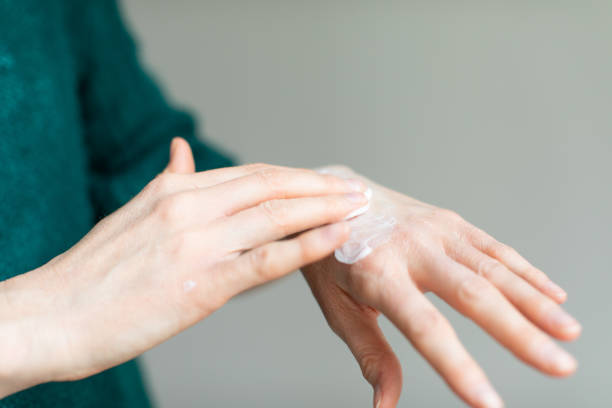 Ingredients:
2 tablespoons of coconut oil

1 tablespoon of cocoa butter

1 teaspoon of almond oil

4 drops of aromatic lemon essence
In a bowl, heat the coconut oil and cocoa butter in a double boiler for a few minutes. Add the drops of lemon essence and almond oil. After you have mixed everything, pour the liquid into a bottle or other container. Finally, let cool so that the cream solidifies and is ready to use.