Do you have greasy hair all the time and wonder why? Maybe you wash your hair too often? Many habits can cause your hair to get greasy much faster than they should.
The cause of oily hair is the production of sebum in the scalp. This can be genetically different. Also, an altered hormone level can lead to more sebum in the hair. However, if you avoid these 7 habits, your hair will become greasy less quickly.
You touch your hair too often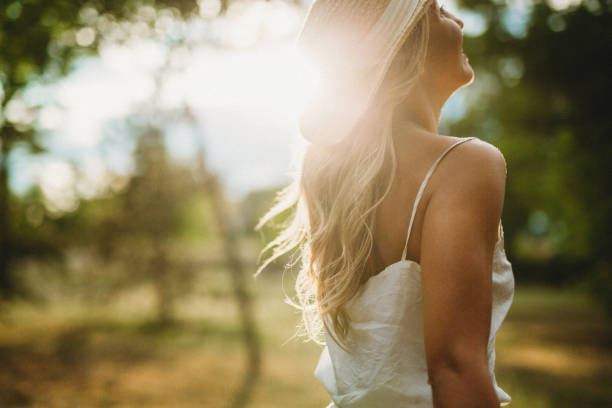 Fingers are mostly dirty because you touch everything with them. If you keep touching your hair with it, this dirt will get into your hair as well. If you put cream on your hands, the same is true. If you run your hair too often afterward, it will also get greasy.
You wash your hair too often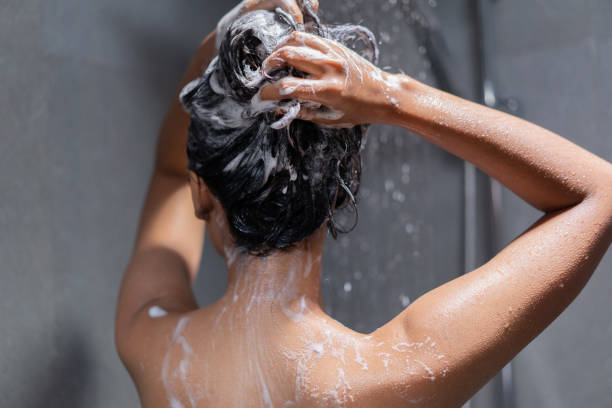 Unfortunately, this is often because the hair is washed too often. Shampoo allows the scalp to dry out. The more you use shampoo, the more the skin dries out. It feels good and fresh at first, but the skin still protects itself from drying out through higher sebum production.
A vicious cycle of washing and re-greasing begins. Therefore, use a lubricating shampoo if you wash your hair frequently. And if you notice your hair getting greasy faster and faster, try weaning it off and washing it less. It can be a bit tough at times, but it's worth it.
You always wear a ponytail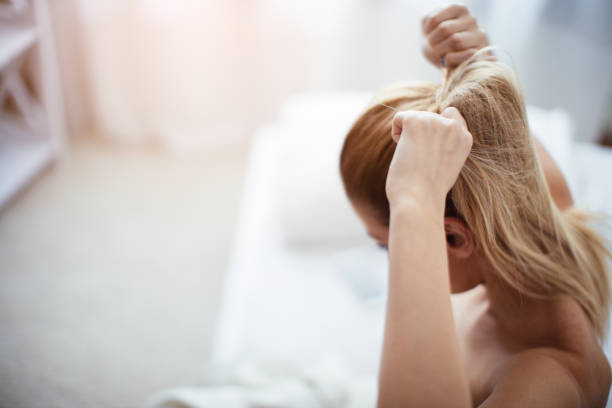 If you keep tying your hair in a ponytail, sebum can get caught under the elastic. Also, if your hair is flat and close to your head, the oil will no longer spread. This will make your hair greasy faster at the roots. The solution: wear your hair down more often.
You have your period
When you're on your days, and your hormones go a little crazy, it can affect sebum production too. This then means that your hair is oilier than usual during your period.
Too frequent combing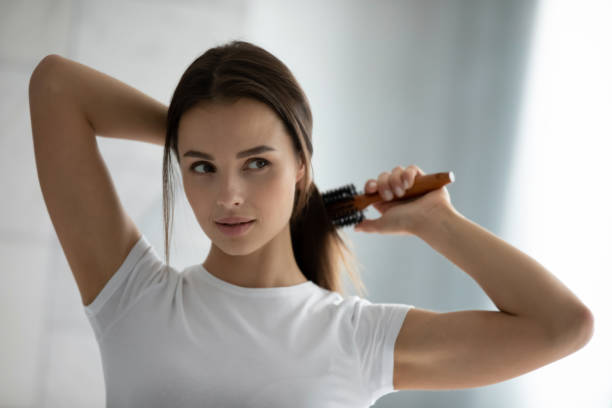 There is a sebum on your scalp. This is distributed over the comb in your hair. This is how your hair starts to shine. However, if you swing the brush too often, your hair will become greasy faster.
Your hairbrush is dirty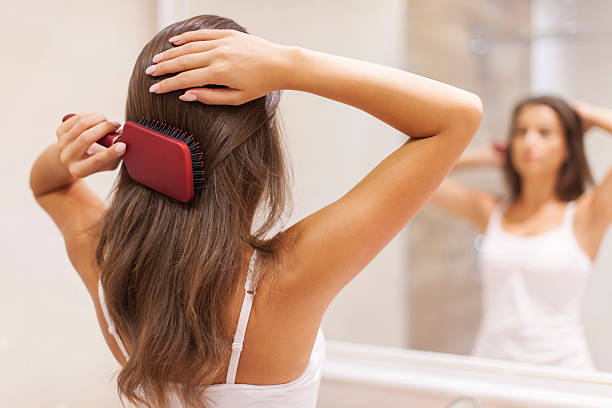 Are you grumpy when it comes to cleaning your hairbrush? If your brush is full of hair, dirt will build up in it. Together with the sebum, which also collects in the hairbrush, this makes for oily hair.
You use too many grooming products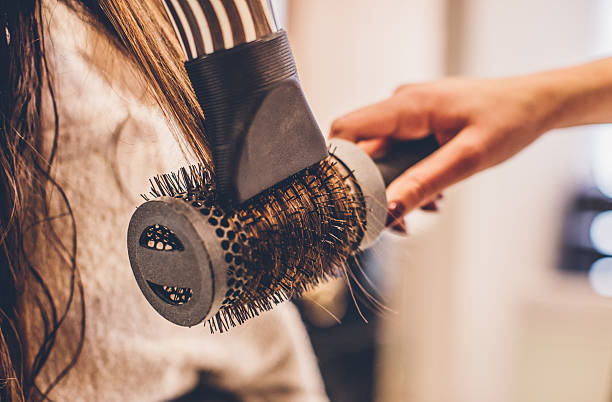 Are your tips dry? Then you will certainly take a cure for washing more often. However, you should make sure that you only distribute the care in the tips. Nourishing products have no place on your scalp. Because they make for a greasy approach. The only exception to the scalp tonic: it invigorates and moisturizes the scalp, but does not cause increased sebum production or a layer of fat on the scalp.