Whether it is on the eyebrows or the mustache, sometimes even on the cheeks or the chin, the hairs make us see all the colors. Every morning, the tweezers are ready to be unsheathed. In front of each mirror, we notice (a little too much) these new hairs appeared during the night, and we blow. Desperate. Some run to buy cold wax strips. Others prefer hot wax or a little more modern techniques to remove their unwanted hair. But then which method is the best to wax your face?
Waxing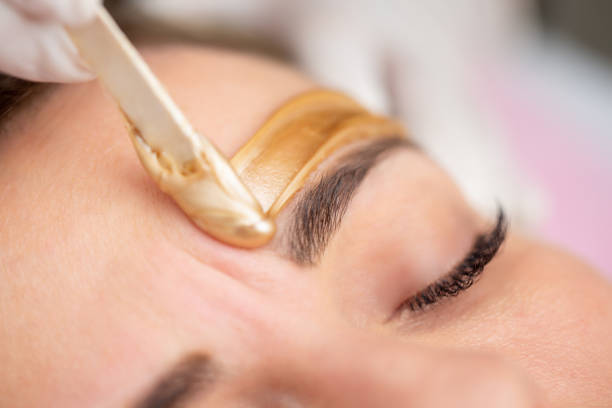 Using cold wax strips available in stores, or hot wax, it is quite possible to depilate your face. Easy to use when waxing at home, the wax is, of course, widely used. It is the same for oriental wax, which can be used, with care, on sensitive areas such as the face.
In any case, it is also more judicious to leave your face in the hands of a beautician if you want a quality result.
Even if they are useful for waxing in front of the living room mirror, cold wax strips are aggressive on the face. Very often, they tend to break the hair and not remove it at the root. In these cases, the finishing touches will have to be done with tweezers, and hair removal immediately becomes less fun.
On the other hand, hot wax is much more suitable and removes the hair without breaking it. With hot waxing, hair regrowth will be slower, and the hair will be thinner and thinner.
Permanent electric hair removal by electrolysis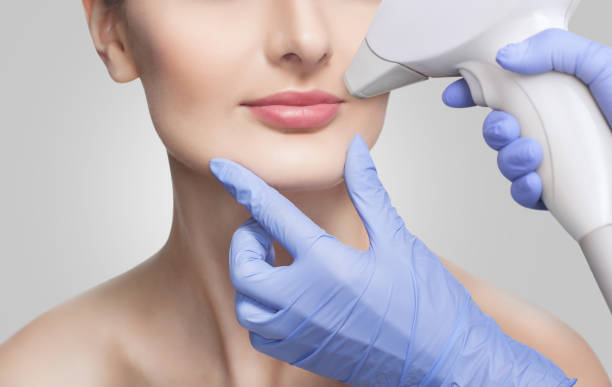 Created in 1869, electric hair removal by electrolysis is called "permanent" hair removal. In the 19th century, the technique consisted of inserting a needle into the hair follicle to diffuse current there. The hair germ was then killed, and it did not grow back. Fortunately, this hair removal technique has evolved today.
This hair removal technique is one of the best in terms of results for delicate areas such as the face and the mustache. We advise you to dare electric facial hair removal for those who have the budget (around 35 euros per session). You will be rid of your unwanted hair once and for all!
Behind it, we find hair removal by laser device or pulsed light. An electric hair removal session by electrolysis can be long since the doctor proceeds hair by hair. For the areas of the face, it takes at least 15 minutes.
You have to go to a beauty salon or a doctor to be able to afford an electric hair removal by electrolysis. And certain rules must be observed before a session. No sun exposure is tolerated during the two weeks preceding it, for example. The days following the hair removal session are not always very fun either. Small scabs may form, or redness may appear on the shaved area, for up to two weeks. To stop hair regrowth, it takes three to six sessions in all, depending on the area to be treated and each case. If the method is in vogue among women who refuse to see a single unsightly hair appear on their face, it is also more expensive than other depilation techniques.
Make hair disappear without plucking it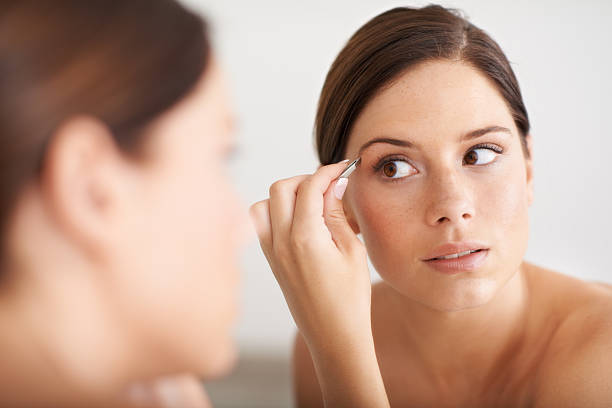 The solution to making hair disappear without going through the epilation box is to bleach it. This method allows brown hairs to turn blond or even white with hydrogen peroxide or with a bleaching cream. They thus merge (perfectly) with the skin and cannot be seen at all (or almost).
Although not recommended, for the most sensitive, it is also possible to use a depilatory cream. Once placed on the down present above the upper lip, the depilatory cream is to be removed with a small spatula before rinsing properly with clear water. The hair is dissolved on the surface, but its root is still there. Regrowth will therefore be much faster than with a conventional hair removal technique.