You don't stop hearing about it, and they don't stop recommending it. Do you want to know what a serum is exactly? Well, this is your opportunity to learn in detail what this concentrated treatment can do for you and your skin. You wonder how you haven't tried it before!
For some time now, the serum has become an indispensable part of any self-respecting care routine; It is also a fixture in all conversations with your friends when the beauty chapter opens. Why such popularity? Well, because, in general, it is usually a concentrated action product. And since after reading this we know that you have been wanting more, we tell you the 3 basic aspects that you have to know: properties, benefits and how to use it. You follow us?
WHAT IS A FACIAL SERUM?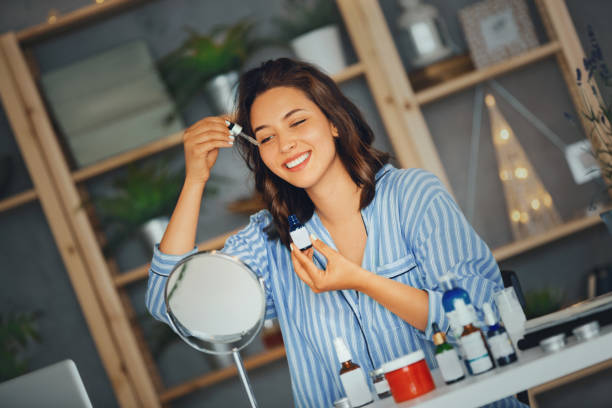 A serum is a cosmetic product that usually has a high concentration of active ingredients in its formula, even higher than that of the creams of the same line. It is also characterized by a much lighter texture, which is why it penetrates the skin very easily, intensely hydrating it.
Specifically, the Anti-Wrinkle Serum from the L'Oréal Paris Revitalift Filler [+ Hyaluronic Acid] range contains 1.5% hyaluronic acid, the highest concentration of all L'Oréal Paris serums. Do you know what this means? Hydration and firmness in its purest form!
WHICH HAS BENEFITS?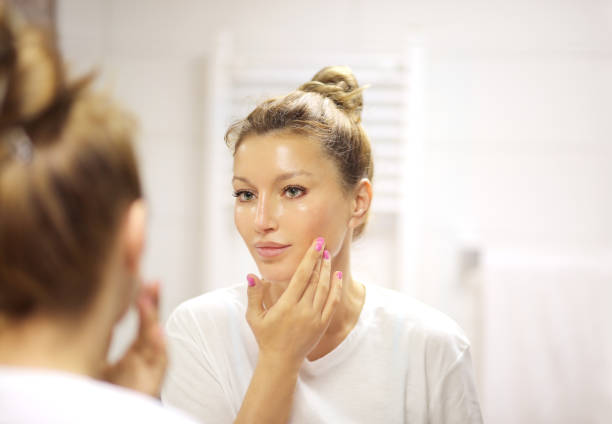 We have already told you about two of its main attractions - light texture and concentrated formula - but its benefits go much further. We explain, for example, what the Revitalift Filler [+ Hyaluronic Acid] serum is for:
Fill in wrinkles. Thanks to its high content of hyaluronic acid - as you know, a powerful skin filler that reinforces its hydration - it allows showing a smoother skin. The result? With daily use, wrinkles are reduced by up to 47% in just 6 weeks *.

Firms the skin. As we get older, we start to worry about the loss of volume in the face. Well, this facial care helps redensify the skin to stop the dreaded sagging.

Provides hydration and elasticity. Do you remember the feeling of supple, toned skin you had before pinching your cheeks? Do not give it up for loss because you will notice how your skin tissue improves and gains elasticity with this treatment.
More advantages? It absorbs quickly, adds extra hydration to your daily facial care, complements the effects of your cream, and is so practical that you can take it with you everywhere - yes, it even fits in your bag. Let's see now how you have to put it on to get the most out of it.
HOW AND WHEN IS IT APPLIED?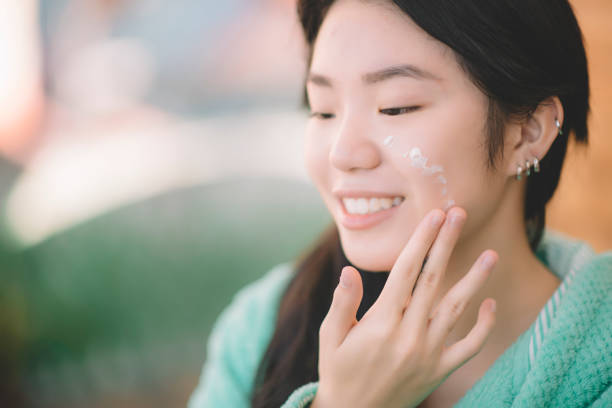 Its super light texture greatly facilitates its absorption; Therefore, with a small amount of this product - the one indicated on the package, no more, no less - will be enough to cover your face completely. 
Use your applicator to apply a few drops to the cheekbone area and spread with your fingertips in a circular and smoothing motion from the inside out. It is also suitable (and highly recommended) for neck and cleavage. If you want, you can take advantage of the application moment to put into practice some facial gymnastics exercises. This way, you will favor the remodeling action of the serum itself.
You already know how to apply the serum, but and when? Always before your creams - both day and night - and on clean skin, because you want its active ingredients to come into direct contact and that there is no prior barrier that hinders their absorption.
This should be the first step in your facial care routine, but not the last! Leave it to act for a few minutes and continue with the rest of the products in the Revitalift Filler [+ Hyaluronic Acid] range to round off its effectiveness. In what order? Aim: serum, eye contour, and day or night cream as appropriate. 
And, when you want to give your skin a boost of hydration and juiciness, resort to the single-dose treatment of the Intensive Filling Hyaluronic Ampoules of the same line. You will notice the results in a week, and you can repeat it later when you need it. 
You already know what the serum is and the benefits it can bring to your skin, so what are you waiting for to try it?